Point of sale terminal that adjusts to your business needs
Processes debit card, ATH Móvil, Visa, Mastercard, American Express, Discover, and EBT payments.
Accepts
ATH Móvil

payments
Our POS terminals now have an integrated unique QR code to accept payments from million ATH Móvil users.
The next generation of
POS terminals
Dashboard places all your business data at
your disposal
Evertec
virtual terminal!
Accepts credit card and ACH payments from anywhere through the internet. Allows reimbursements.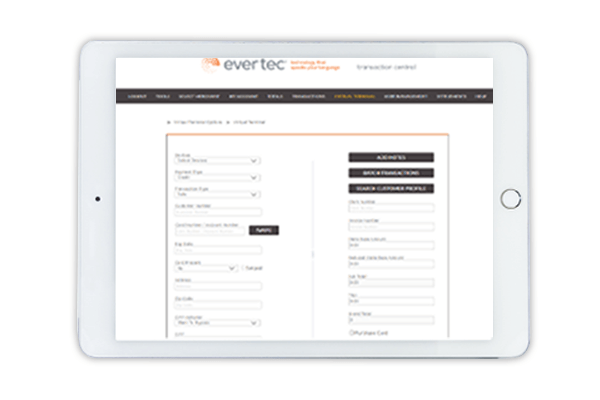 Requires no integration or programming. Provides for tax and security validation setup: CVV
Follows the Payment Card Industry (PCI) data security standards
Allows you to store your customer's demographic and payment information
Tell us what
you need


With our technology, we will build the solution to make your business idea a reality together.