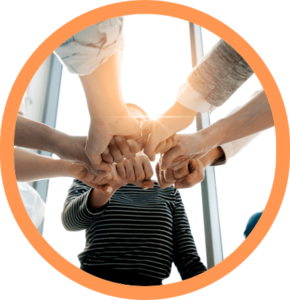 We believe that sound governance, integrity and data security pave the way to a more productive company, fostering trust with employees and clients alike.
Making a difference
Every day we strive to do good and make the correct and ethical choices that reflect the integrity of our business practices. This mindset is what sets us apart and on a path towards people-centered success.
The Company's business affairs are conducted under the direction of our Board of Directors (the "Board"). Our corporate governance policies and guidelines, which are reviewed annually in compliance with requirements for publicly-traded companies listed on the New York Stock Exchange (NYSE), reflect our Board's commitment to promote and monitor effective policy and decision-making throughout the Company.
Having a diverse workplace is key to new ideas, forward thinking teams, and our success. This focus has a positive effect on the bottom line. We believe in leading by example and our Board reflects our commitment to diversity. In selecting Board nominees we strive to go beyond the traditional concepts of demographic diversity (e.g., race, ethnicity, gender, age and nationality) to include diversity of professional experience, academic background, skills, and points of view.
Independent Board members
Aligned with our commitment to sound governance and in accordance with our focus on diversity, 8 out of 9 (89%) of our directors are considered independent as per NYSE Standards.
Board performance reviews
The performance of our Board guides our execution and fuels our desire to excel and thrive. That is why we take the following measures to ensure the Board's performance contributes to our growth:
Our Board and its committees conduct annual self-evaluations to determine whether they are working effectively and in compliance with NYSE rules
Evaluations are based on each of the committee's charters
The Nominating and Corporate Governance Committee administers our Board's annual self-evaluations
We recognize that it is our responsibility to evaluate and decide the optimal leadership structure for our Company. The implementation of the following best practices has led our company in its path to success: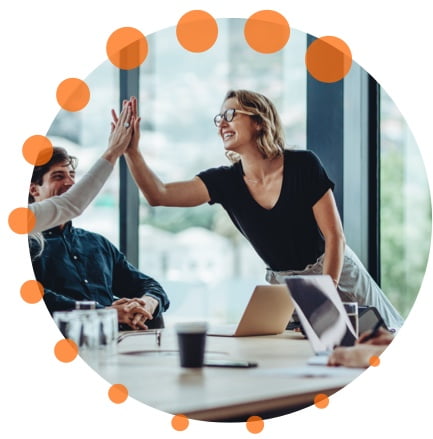 Optimal leadership structure determined by the Board to provide independent oversight of management
Separation of CEO and Chairman positions leading to effective management of our businesses and risks
Board and Committee processes and procedures to provide substantial independent oversight
Compliance and Risk Management
Our Compliance Program's mission is to promote and support Evertec's commitment to the highest ethical, legal, and professional standards. Our program fosters a culture of ethics, integrity and thorough compliance with applicable laws, regulations, and policies.
Compliance is everyone's responsibility at Evertec, from board members to the officers and employees of the Company.
Everyone at Evertec is responsible for understanding and abiding by the requirements that govern our business activities, and conducting business in a compliant and ethical manner.
Our Compliance Director is the Company's OFAC and AML Officer.
Our Compliance Program includes the following core pillars:

Policies, Procedures and Code of Ethics

Compliance Organizational Structure

Effective Training and Education

Open Lines of Communication to raise any ethical concerns
Our Enterprise Risk Management area ("ERM") has processes in place that monitor the Company's risk and exposure, ensure the integration of risk management into the company's business activities, and safeguard comprehensive internal controls and assurance processes linked to key risks.
Continuous review and improvement of risk management procedures to comply with regulatory requirements and best practices.
Board exercises risk oversight through direct decision-making authority with respect to significant matters and management oversight.
The Chas a Management Operating Committee ("MOC") comprised of members of senior management which assists the Audit Committee in its risk oversight responsibilities.
The MOC delegates company risk responsibilities to the ERM director, individual risk owners, and several risk working groups that define the company's risk appetites, and ensure that risks are measured, assessed, and managed appropriately.
Business Continuity Programs
Business continuity is a critical element of our safety and security program. The following measures have been implemented in this regard:
Internal incident management process that restores services to an acceptable operational state in case of an interruption
Regular review of performance level metrics and incident management by our senior management team
Incident response team to ensure the highest levels of service and incident analysis
Our clients trust our technology.
We are committed to providing our customers with high quality and secure payment processing and digitalization solutions while placing the highest importance on respecting and protecting the privacy of the information entrusted to us.
Evertec is committed to safeguarding the information assets that enable our business operation. For this purpose, the Company maintains a comprehensive security program that ensures the confidentiality, integrity, and availability of its information.
Our Board has delegated to its Information Technology Committee (the "ITC") the responsibility of exercising oversight over the company's cybersecurity risk management and controls.
Strict monitoring of performance issues, service disruptions, and total customer downtime.
Risk assessments are performed on an annual basis to determine the level of maturity of our information security program compared to third party frameworks.
Our Information Security Policy is compliant with all current regulatory requirements for our industry sector.
Both our Chief Administrative Officer and Chief Information Security Officer regularly update the ITC and Audit Committee on cybersecurity matters.
Strict security measures are in place to protect against the loss, misuse, or unauthorized modification and/or mismanagement of information.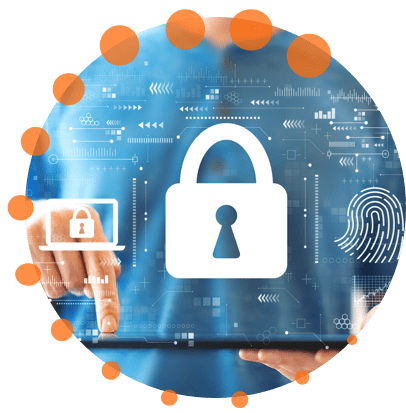 Our Data Privacy policies and practices go hand in hand with our commitment to respect data privacy. Below please find some of our privacy measures and initiatives:
We are confident that by implementing sound governance at the highest levels of our company, our Company will continue to thrive and be inspired to constantly do better and exceed expectations into the future.