Protect your company's critical systems and confidential information with
the most advanced cybersecurity technology.
Cybersecurity in
Puerto Rico
Maintaining the security of the Network and IT systems presents a constant struggle for organizations of all kinds. Exposure to the Internet without proper protection can have lasting repercussions for your business and its reputation. Cyber attacks are becoming more frequent and complex. The only way to mitigate this is with a comprehensive Cybersecurity program.
Evertec's cybersecurity experts offer you best-in-class managed services to protect your company's critical systems and confidential information from cyber threats.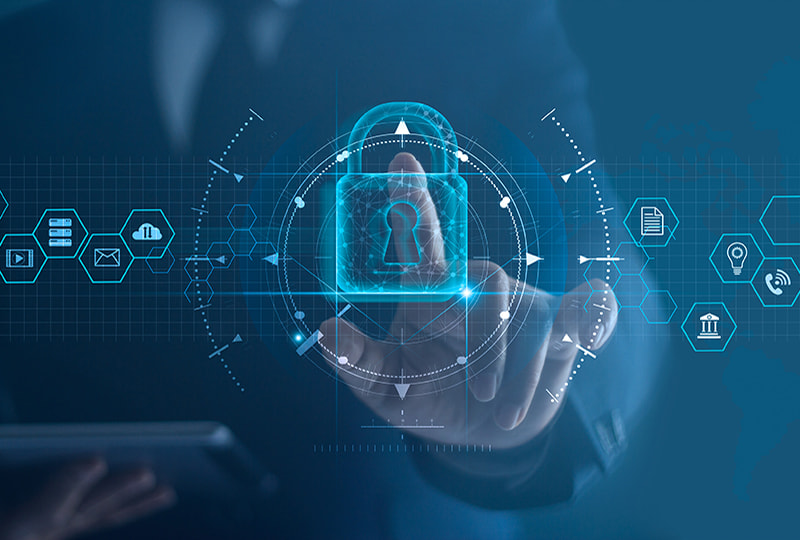 Evertec experts can help you

optimize your organization's cybersecurity, detect vulnerabilities, and remedy them.
Cybersecurity Podcast: Guests Emilio Fuentes, Evertec's Managed Services director, Antuam Traverso, CPM, Risk and Fraud product Manager, and Jose L. Quiñones-Borrero, Threat Protection Manager from Evertec.
Request a free consultation.
Evertec's
cybersecurity

services
Our Cybersecurity services offer you the opportunity to increase the maturity level of your program, with minimal capital investment, improving your ability to mitigate continuous threats most effectively and efficiently, using the most advanced cybersecurity technology to protect your business.
Compliance and
certifications
Our Cybersecurity services comply with PCI DSS, AICPA Service Organization Controls (SOC), and Center for Internet Security (CIS) critical security control standards, giving you confidence in the operating effectiveness of our processes and technology.
In addition, Evertec compliance with industry standards and regulations including Federal Financial Institutions Examination Council (FFIEC), USA Regulations for Data Privacy and Security including HIPAA, GLBA, NYDFS and IRS Special publication 1075, CIS Top 18 Cybersecurity Controls, National Institute of Standards and Technology (NIST) Special Publication 800-53, Regulations by the "Superintendencia General de Entidades Financieras (SUGEF) Costa Rica, Subcomisión de Ciberseguridad México, and Cybersecurity Incident Response Team (CSIRT) Chile.
Let
our experts

help you!
Evertec as a Managed Service Provider (MSP) and Managed Security Service provider (MSSP) with more than 30 years of experience in the Caribbean and Latin America (CALA Region), can provide your company with a fully managed solution to bolster your operation with the people, processes, and technology needed to establish, implement, and actively manage the security risks of your operation.
And better yet, our solutions focus both on your company's personnel and on the processes and technology of your operation to achieve the most complete and effective protection against cyber security threats and the best return on your investment.
Learn more about how our experts can help your organization optimize its security program and comply with regulations. Contact us below or send us a message at ventas@evertecinc.com
Contact us to add the
best technology

to your business