Achieve a
successful digital transformation

with the support of Evertec's expert team and advanced technology.
Better cost control
You decide how much to scale based on your operational factors.
Improve risk management
We help you reduce the risk involved in your business with up-to-date methodologies, advanced technology infrastructure, and leading software tools.
High availability, efficiency, and productivity
Evertec operates with 24x7 monitoring technologies and equipment seeking the maximum availability of mission-critical IT services for the optimal performance of your company
IT services prepared for the future
Our services are backed with the latest technology and the trained experts needed to stay ahead of change, new trends and challenges.
Managed Services in
Puerto Rico
Evertec understands the challenges that companies face in order to achieve a successful digital transformation. Our Managed Services division offers cloud-based and remote solutions that improve the effectiveness of business transformation in a cost-effective manner. With integrated technologies and a team of experts in Security, Clouds, Networks, and Applications, your company can achieve a safe and reliable digital transformation.
What are Evertec Managed Services?
Managed Services is a service delivery model with which Evertec offers companies technological solutions, based primarily on the cloud, allowing them to improve their operations and reduce their costs with the support and operational experience of Evertec teams.
Our scalable solutions allow companies to expand, increase data security, prevent failures, and have constant access to the latest technology.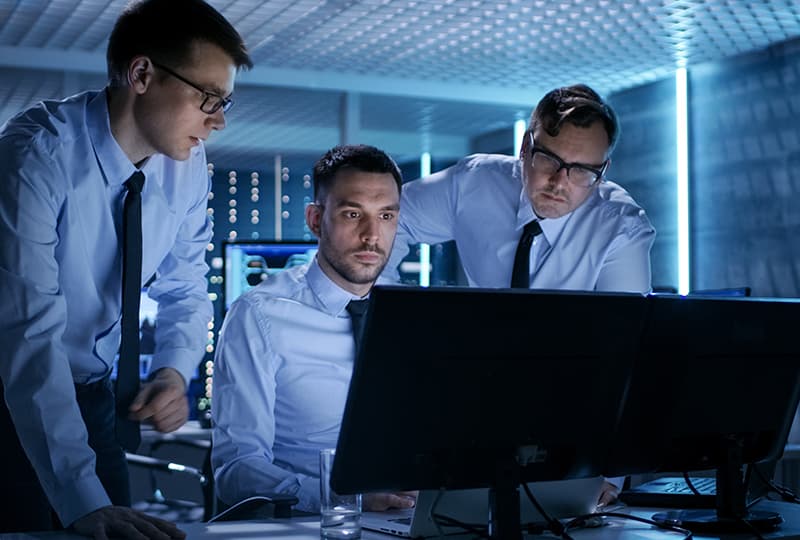 Request a consultation!


Let our expert team help improve your business's digital transformation. Request a free consultation.
Evertec's
Managed Services
Evertec, as a Managed Service Provider (MSP) and Managed Security Service Provider (MSSP), can provide your company with a fully managed solution to strengthen your operation with the people, processes and technology needed to establish, implement, and manage actively its technological infrastructures such as networks, desktops, servers, cloud, applications, and security risks, in order to optimize your operation and prevent attackers from exploiting any vulnerability.
Fast, secure, and reliable, we focus on improving, enhancing, and managing your existing infrastructure and helping you transform your business and ultimately achieve growth.
Compliance and
certifications
Evertec complies with PCI DSS, AICPA Service Organization Controls (SOC), and Center for Internet Security (CIS) critical security control standards, giving you confidence in the operating effectiveness of our processes and technology.
In addition, Evertec compliance with industry standards and regulations including Federal Financial Institutions Examination Council (FFIEC), USA Regulations for Data Privacy and Security including HIPAA, GLBA, NYDFS and IRS Special publication 1075, CIS Top 18 Cybersecurity Controls, National Institute of Standards and Technology (NIST) Special Publication 800-53, Regulations by the "Superintendencia General de Entidades Financieras (SUGEF) Costa Rica, Subcomisión de Ciberseguridad México, and Cybersecurity Incident Response Team (CSIRT) Chile.
Let
our experts

help you!
Evertec, Inc. is a leading electronic transactions and technology company with headquarters in San Juan, Puerto Rico… conoce más sobre Evertec.
Start your digital transformation and growth!
Our solutions provide flexibility, scalability, and predictable operating costs to meet the new digital challenges companies face today. Our experts can tailor a Managed Service solution to fit your business needs. For more information, contact us below or send us a message at ventas@evertecinc.com
Contact us to add the
best technology

to your business